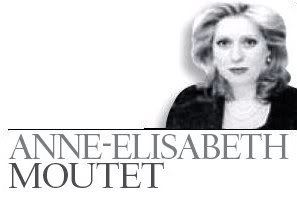 When Nicolas Sarkozy finally tied the knot with Carla Bruni in the white drawing-room at the Elysée Palace yesterday, in front of their arrondissement mayor and 20 or so close friends, the overriding feeling - if not the blissfully happy groom's, then his friends' - was of sheer relief.
Once again, after a successful and unorthodox whirlwind campaign, the French President seemed ready to fall back to more traditional standards. Making an honest woman of 40-year-old Bruni, who has an impressive array of famous conquests to her credit but has never actually been married (hence the immaculate white wedding dress), seemed the best possible conclusion to a three-month rollercoaster that had cost the president 24 points in the opinion polls.
Having protested for decades that they understood more about moral, sentimental and sexual complexity than those poor naive Anglo-Saxons, the French finally revealed themselves as closer to their 19th-century petit-bourgeois Roman Catholic ancestors - that same French bourgeoisie which Karl Marx famously derided as "the most stupid in the world" - than to any Left Bank, existentialist cliché.
Forget Simone de Beauvoir and Jean-Paul Sartre. In those few weeks in which Sarko slid in popularity ratings from 65 per cent to 41 per cent, he has been accused of being "vulgar," "immoral," and "bling-bling" (the French press can't get enough of this phrase; you keep expecting pictures of the president breaking into a rap with Snoop Dog instead of singing along with his old pal Johnny Hallyday after dinner).
Two-timing your wife, having a mistress on the side, receiving part of your presidential stipend in cash in brown envelopes, enjoying the indefinite use of a luxury flat from the family of a foreign politician, charging the Republic for your second family's holidays in five-star hotels - none of this was a problem for previous presidents as long as they kept mum. Yet being left by your wife, divorcing, falling in love again, taking a glamorous girlfriend on holiday to those same five-star hotels (but paying your way) has turned out to be a complete no-no. "The image of France is wrecked!" was the consensus, from columnists and bloggers spluttering with rage.
While protesting that they didn't want to know anything about the President's private life, the French couldn't get enough of it, raising the sales of any paper and magazine featuring the two lovebirds, then castigating Sarko for stage-managing it.
This suddenly made it very difficult for Sarko to sell his reform package to the country. He won a crucial battle against the transport unions over his pensions reform in November, pledging to tell the French "the truth". It's not certain he would have succeeded one month later. The truth, it's turning out, is not terribly valued in France. Keeping up appearances wins you more points.
Now, six weeks away from municipal elections in which the Right expects to lose comprehensively, Sarkozy's troops, and the President himself, feel that a little new-found conventionality might go a long way. To give him his due, Sarko always meant to marry Carla as soon as possible. Like Napoleon, another short French leader of foreign origin who famously divorced and remarried in office, the 53-year-old President makes up his mind quickly. But left to his own devices, it's very likely he would have enjoyed a big party. (Paris insiders will tell you that Carla asked Chanel's über-designer Karl Lagerfeld to the Elysée a couple of weeks ago, and commissioned two very grand couture dresses; that she finally opted to get married in a less flamboyant if no less stylish creation by the whimsical Gaultier for the very Protestant House of Hermès may tell its own tale too.)
At any rate, one of the most commonly expressed objections to the whole saga - that Bruni would soon dump him - has not happened. For this everyone is profoundly thankful. The French are a cruel race: showing vulnerability is a cardinal mistake. The only time Sarko's presidential bid seemed in danger of faltering was in 2005, not so much because his wife had left him a first time, but because he seemed so affected by it. His public wooing of Bruni was the ultimate risk-taking by this unconventional politician in a structurally risk-averse country. In this case, Sarko has fulfilled Napoleon's first requirement from his generals, that they "be lucky".
Lucky in more ways than one, it seems. Cecilia used to divide her husband's associates into friends and enemies, freezing out anyone who displeased her. From all accounts, Bruni has been at pains to reconcile both camps, inviting to a surprise birthday party for Sarko both the formerly disgraced and some of Cecilia's own close friends, such as Justice Minister Rachida Dati. "It's obvious she'd been reading up a lot on recent political developments and thought things through," one guest commented.
The happy couple's next projected State visit, to Britain in a month's time, can now proceed apace with no more question marks over proper protocol, and the new Madame Sarkozy can exercise her unexpected talent for teamwork by wowing them at Buckingham Palace in a statelier fashion than she once used on the catwalks.
© Copyright Telegraph Media Group & Anne-Elisabeth Moutet 2008